We Specialize in:





· Providing safe rides from our clients locations to their customers residences.




· Courtesy Shuttle Programs

· Brand Recognition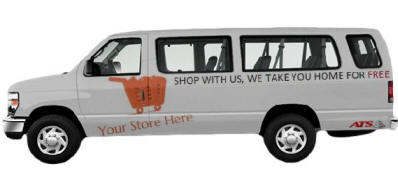 Our Fleet:
Our fleet of vehicles are spotlessly maintained and regular maintenance is strictly enforced. The types of vehicles range from sedans to vans. All vehicles are equipped with GPS tracking, and drivers maintain constant communication via two way radio with the on-duty dispatcher.